OUR PASSION - ABOUT US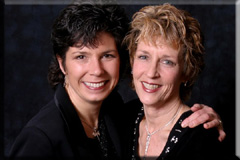 Robynne Sapp & Dotti Berry
We want to share our passion with you,
instead of telling you what our purpose or mission is.
Our passion is making a difference in our society,
Whatever It Takes!
Harbinger Enterprises understands that when we step forth to be the harbinger of our own dreams, we also help your dreams manifest! We take a mind, body, spirit to everything we do in life, whether it is real estate or making a difference through our non-profit, Stand UP Speak OUT. Supporting our non-profit is one of the goals for our real estate investing.>
As real estate investors, we are committed to discovering creative solutions for your real estate issues that might cause your problems now or in the future.. Our intention is to "pay it forward" and help others who are interested in investing. We continue to benefit every day from people who have stepped out to help us be successful in every realm of our lives. Join us in creating a more empowered society through helping one another.
Click here to contact us,
or call us at 360-305-0808 (Roby)
or 360-305-0909 (Dotti).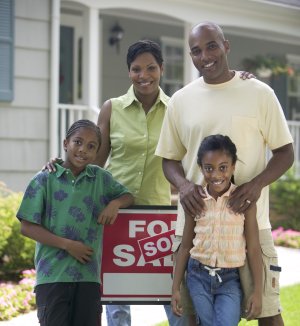 Fast, Hassle-free, Stress-free...
that's the way the Deal 4 U works!
Unlike real estate agents, we are REAL ESTATE INVESTORS.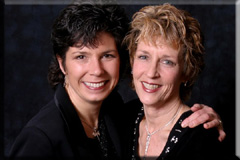 Robynne Sapp & Dotti Berry
We don't want to "list" your home, and hope it sells. We want to purchase your home or real estate property, and help put you in a better financial situation, versus being stuck with a financial problem.
We want to BUY your property, either with Cash or Terms. We want to buy your property, no matter what the condition, no matter where it is located. Our intention is to provide a good solution, no matter what the reason, creating a win/win situation for everyone.
Click here to contact us today, not tomorrow.
Ignoring problems is never a solution.
Harbinger Enterprises
your ethical "Creative Solutions" Real Estate Specialists.
No matter where you go or what you do, The Deal 4 U is waiting!
Click here to contact us,
or call us at 360-305-0808 (Roby)
or 360-305-0909 (Dotti).



© Copyright 2003-2007 IMPACT Communications. ALL RIGHTS RESERVED.
If you have any questions or comments about the way this site functions, Email us.
Header picture copyright Robynne Sapp/
Images4Impact.com